Produce best quality food grade soybeans
for all over the world
KANEMATSU CORPORATION was established in 1889. We took over food-grade soybean business from Harmony Agricultural Products In Ohio, LLC, and established KG Agri Products, Inc.. So KANEMATSU started food-grade soybean "Seed Development", "Contract Farming" and "Sales" in 2013.
Message
contribute to the development
of food grade soybean industry
Following increased demand for Non-GMO soybean worldwide, with constant change on end-user's quality requirement, KG Agri Products, Inc (KAPI) has been conducting business operation thanks to support by growers, distributers, end-users and consumers.Although seed breeding and quality assurance of good grade soybeans involves series of trial and error, it is always our great pleasure to deliver best quality soybeans. KAPI hopes our stable supply of good quality soybeans shall contribute to our customer's business development with continuous improvement of food safety and quality program.We greatly appreciate your continuous support as guidance and instruction.
Products, Inc. CEO Hiroshi Uemura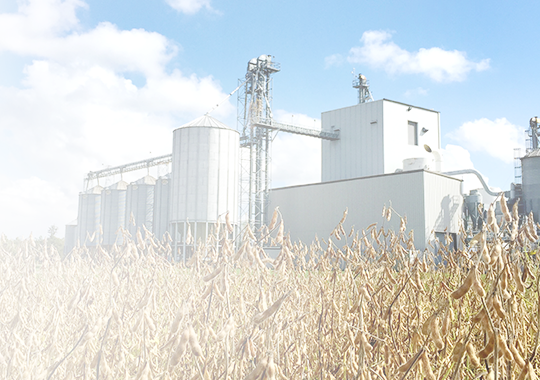 Mission
Mission 1

Guarantee food safety and food security

Deliver good quality food grade soybeans to domestic and overseas customers with assured with best IP control.
Mission 2

Soybean quality improvement

Our mission is to satisfy our customers' and growers' needs with providing high quality food grade soybeans and competitive yielding soybean variety for production.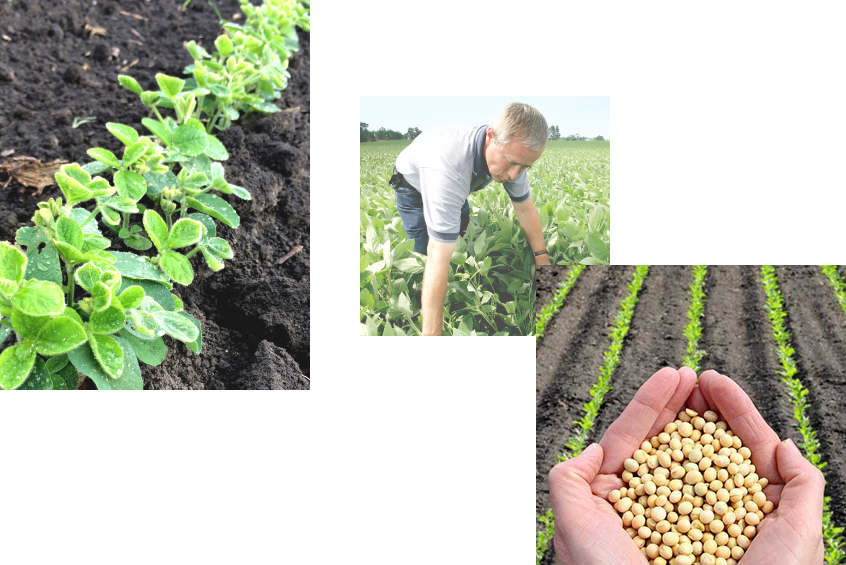 Company
| | |
| --- | --- |
| Company Name | KG Agri Products, Inc. |
| Location | 20100 JOHNSON RD Marysville, OH, 43040-9140 USA |
| Contact | TEL:937-644-8215 FAX:937-644-8225 |
| Business | Seed development, contract cultivation, sorting, sales business of food raw material soybean |
Sales destination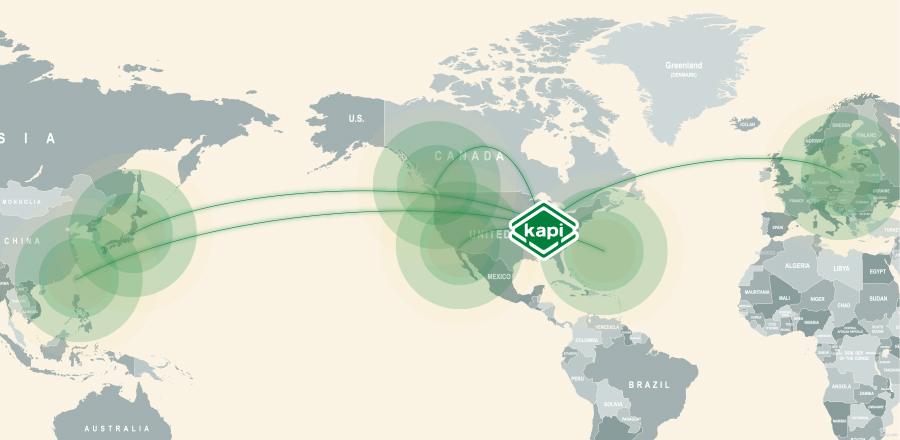 KAPI's three real principal
Own grain production is always more reliable than purchase from others supplier.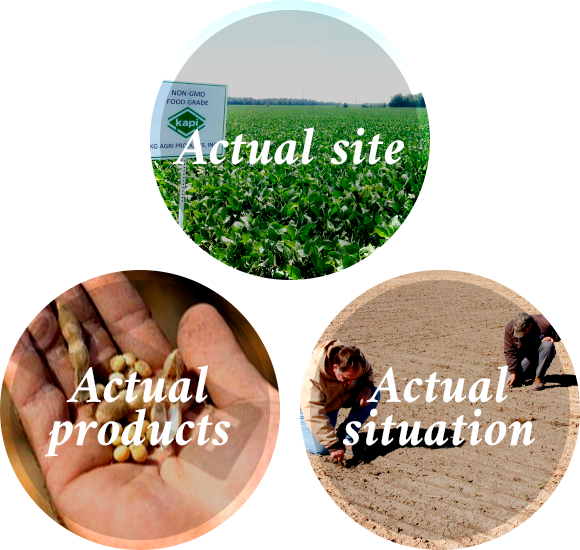 No blind trust is acceptable,
Seeing is believing.
KAPI's policy is true food safety is assured with own production program directly contracted with growers.